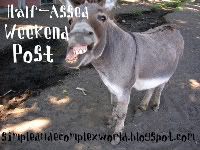 It's a 3-day weekend, and I should be grilling, so today's post is short, sweet, and a little tangy.
I was on twitter, and Lynn the Randomista wants to hear some funny vagina names.
So I go off. Here they are, in no particular order:
Panty Taco,

Cunt-inental Breakfast,

Bin Laden's Hideout,

One Eyed One Horned Throbbing Purple Penis Eater

The Great Harrier Reef.

The Black and Decker Pecker Wrecker.

The Dick Suit.

The Beef Sheath.

Cock socket.

Velvet Sausage Wallet.

Cock Cavern.

Fur Burger.

Yogurt Pot.

Notorious V.A.G.

Bubblegum Taco

And, as a shout out to Lady E... bajingos (click the link. You NEED to click the link)
So I offer to you, oh gutter-brained followers... PLEASE ADD TO THIS LIST! Comment below with some funny names, to keep TOAR laughing.